David Lidbetter | Impressions
November 10 - December 2

Reception: Saturday, November 18 @ 3-5 pm, with an artist talk @ 3:30
RSVP your attendance to responses@wallspacegallery.ca

Presales will begin Friday, Nov 3 @ 10 am, in-person, online, or over the phone at 613-729-0003.
Wall Space Gallery is proud to present Impressions, David Lidbetter's latest exhibition of contemporary landscape paintings. Lidbetter captures the quiet isolation of the Canadian wilderness. Drawing inspiration from the Ottawa-Gatineau region, he transports us into familiar moments where atmosphere and mood dominate.
Throughout Lidbetter's oeuvre is an attention to the perception of the world through light and colour. An avid outdoorsman, he spends many hours exploring the trails and paths from which he paints. Lidbetter is considered a leading figure in the continuation of the tradition of landscape painting within a Canadian context. He brings together the soft, diffused light of European Romanticism, akin to Caspar David
Friedrich and J.M.W Turner, with a Group of Seven sensibility for saturated and intense colour contrasts.

In 'Impressions', I invite viewers to explore the intricate dance between perception and reality. Through a fusion of bold strokes and subtle nuances, I aim to capture the fleeting
moments of life, the intangible emotions, and the ever-changing landscapes that surround us. Each canvas serves as a testament to the power of light and colour, as I manipulate these elements to evoke a sense of wonder and nostalgia.

- David Lidbetter



Ray of Light and North and South are rich displays of Lidbetter's adept balancing of realism and abstraction; where soft edges bleed into one another and dapples of light and shadow fragment picture planes into pattern. Lidbetter's minimalist approach to brushwork has continued to increase in boldness, imbuing a quiet liveliness into his serene scenes.


North and South, water-soluble oil on wood panel, 16 x 12 in, framed by Wall Space, $1590

Learn More

Glory, water-soluble oil on wood panel, 10 x 8 in, framed by the artist, $1000

Learn More

Ray of Light, water-soluble oil on canvas, 16 x 12 in, framed by Wall Space, $1590

Learn More
"As an artist, I draw inspiration mainly from the 'Impressionist' and 'Group Of Seven' movements, which together revolutionized the way we perceive art. I aim to carry forward their legacy by pushing the boundaries of traditional techniques and exploring new ways to convey light, texture, and emotion. 'Impressions' is not just a collection of paintings; it's a journey into the realms of human perception, a tribute to the fleeting moments that often go unnoticed, and a reminder of the beauty that surrounds us if we take the time to truly see."

- David Lidbetter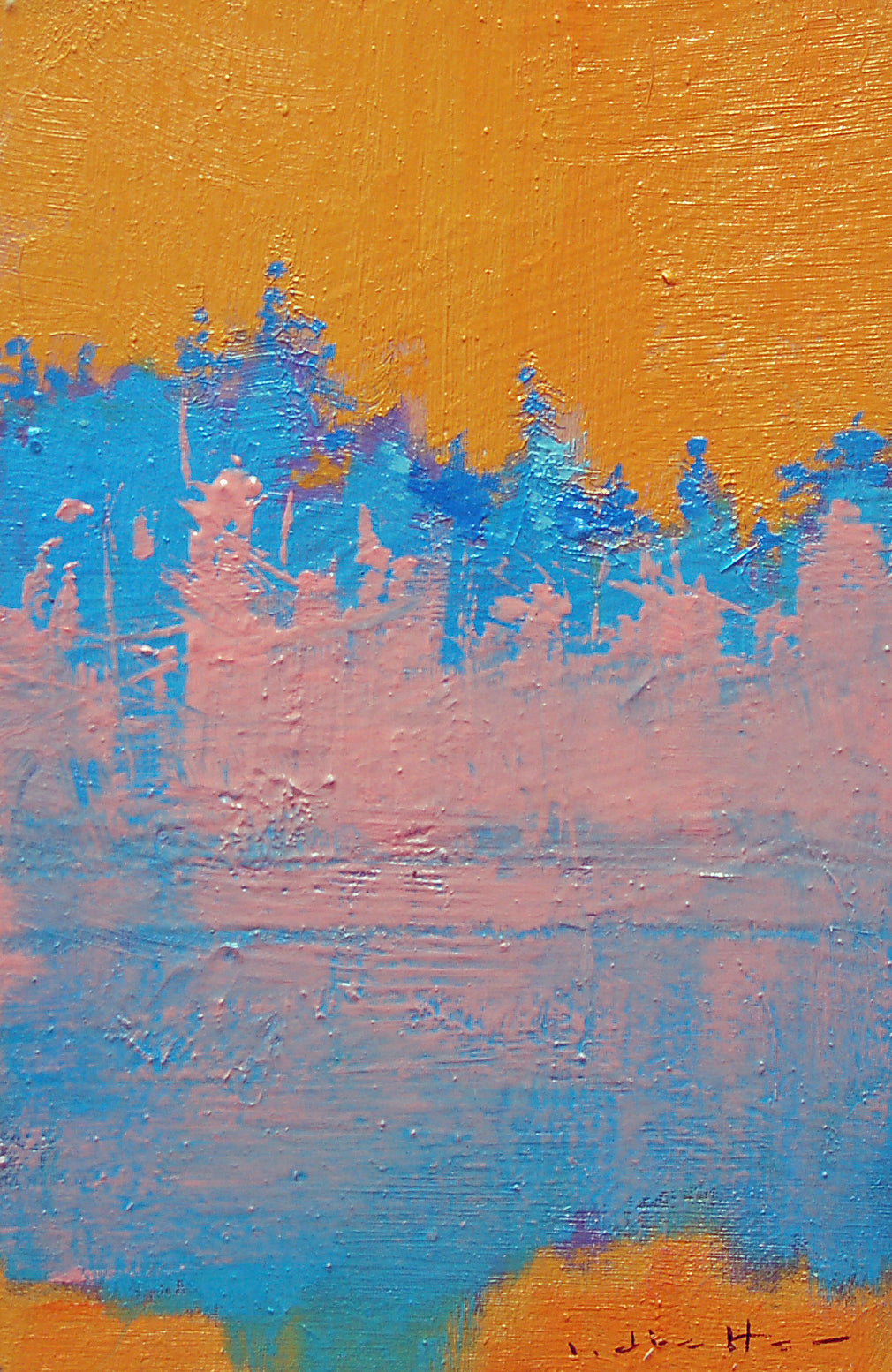 Lidbetter strives continuously to push the boundaries of his practice. As in Little Gem #2 and Little Gem #4 where abstraction takes precedence. Saturated colour-blocked forms buttress against one another creating tension between various suggested depths of field.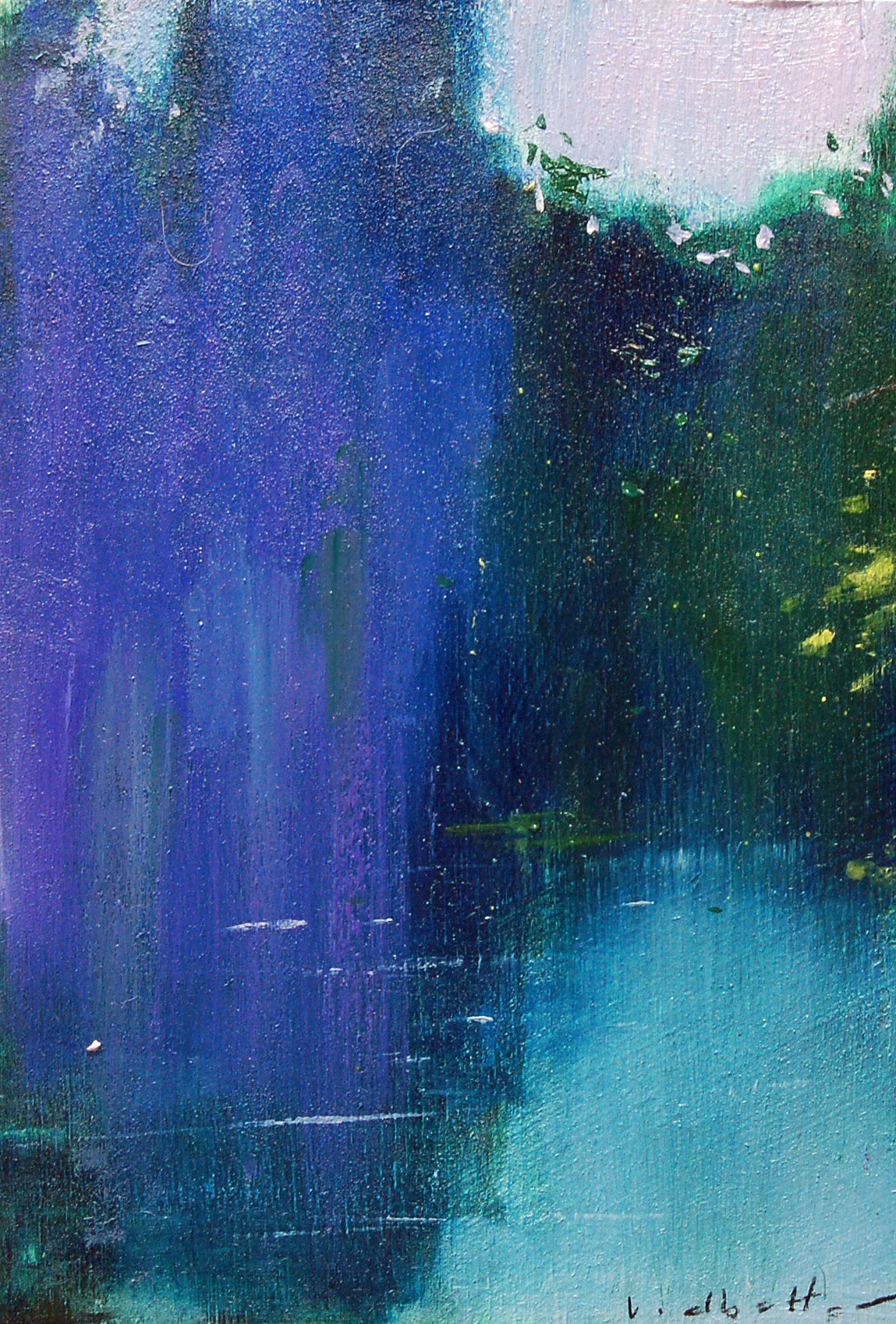 I hope that this exhibit inspires viewers to pause, reflect, and rediscover the world through the lens of their own impressions, finding new depths of meaning in the everyday.
- David Lidbetter
Through his sensitive eye for harmonious and discordant colour relationships, Lidbetter allows us to share in his observations of the changing seasons. These moments resound as both personal and universal experiences of our surrounding wilderness as a breathtaking space of refuge and quietude.


- Tiffany April, Curator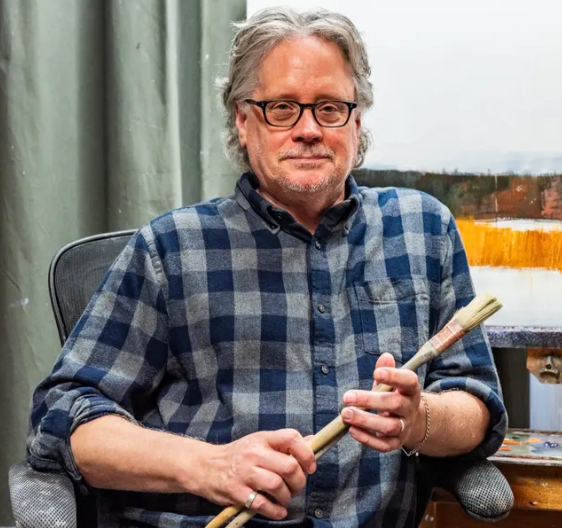 Born in Hamilton in 1962, David Lidbetter developed an early appreciation for the Canadian wilderness. The time spent traveling with his family as a child through scenic provinces, along with an intensive art studio program in his formative teenage years, were the catalyst for his painting career. Lidbetter has spent the last decade painting unquestionably Canadian landscapes reminiscent of the vistas of painters like Tom Thomson and the Group of Seven. 

Lidbetter will spend hours and sometimes days in local forests and nearby lakes photographing, studying, and sketching scenes that later turn into larger paintings. He says of his ever-evolving work, "The scenes that capture me are often the ones that would immediately be overlooked by others. Something usually catches my eye, such as a change of light or a strong contrast of colour and shapes." Lidbetter has lived, exhibited, and been represented in the Ottawa area for over fifteen years.  He works from his home studio in Aylmer, Canada.